It Shall come to pass...
Born-again Christian news service,
LifeSite
blames the Catholic Church for the rising tolerance of homosexuality in Canada. In an
article
published April 27, 2004, Managing Director of LifeSite, Steve Jalsevac notes that Msgr. Vincent Foy, a Catholic theologian, predicted in 1968 that the permissive attitude of the Canadian hierarchy towards Catholic sexual teachings would undermine the very idea of morality in sexual matters among Catholics.
Jalsevac is referring a Canadian Bishops statement in 1968 that said,
"whoever honestly chooses that course which seems right to him does so in good conscience."
Reginald Bibby, a member of the sociology faculty at the
University of Lethbridge
, studies religious trends, has written a report according to LifeSite that concludes;
"acceptance of homosexuality in Canada runs parallel to the general abandonment of religious practice. The decline in the number of faithful Catholics has especially contributed to the growing acceptance of homosexuality."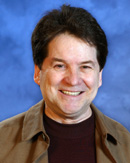 Reginald Bibby, UoL Photo
This is a sad exercise of saying,
"I am a better Christian than you,"
argument being presented by the evangelical media. The Catholic church has long been assaulted by a vocal group within the evangelical movement with smug statements like ,
"they're not real Christians like we are."
Recent polls have indicated stronger
Canadian support for Same-sex marriage
and
Maclean's magazine's Year End Poll
of Canadians provides further insight into the Evangelical (Born-Again) views on politics. 49% of those identified as evangelical said the "it was never right to let your personal religion interfere with decisions made by politicians.
Perhaps the Evangelical Leadership should be listening to their own membership here in Canada rather than those in the United States.
You can find referenced articles here;
Editors Note: I have been unable to find Bibby's report online.
Msgr. Vincent Foy's 1988 detailed article
"Tragedy at Winnipeg"
PDF and his
"Fifty Reasons Why the Winnipeg Statement Should be Recalled"
PDF